---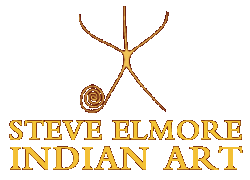 Welcome to Steve Elmore Indian Art located in historic downtown Santa Fe, NM. We are presenting the best antique Native American art we can find with special interest in:

Nampeyo Family Retrospective
Historic Pueblo Pottery
Antique Navajo & Pueblo Jewelry
Antique Navajo & Pueblo Textiles
20th Century Pueblo Paintings
Early Hopi Kachina Dolls
Native American Basketry

Since our opening in the spring of 2001 we have gathered a loyal following of collectors who appreciate our passion and enthusiasm for quality and service. For new collectors our site is a great resource for exploring all facets of this exciting field, from identification and attribution to pricing and dating.
Nampeyo Family Retrospective

On Friday, August 9TH 2019, Steve Elmore Indian Art presents an exhibition and sale of Nampeyo Family Pottery from 1885 to 2019. The show features outstanding Hopi ceramics by Nampeyo and her many descendants, including her daughters, Annie, Nellie and Fannie, and her grand-daughters, Rachel, Daisy, and Juanita Healing. Contemporary work by the three Sahmie daughters of Priscilla Namingha will also be featured. Current Nampeyo Family Potters will be present with their work.

View the Collection
"Interconnected"

Read Steve's new article in Native American Art Magazine: "Interconnected"-- A comprehensive look into how Nampeyo's Sikyatki Revival inspired the careers of Maria and Julian Martinez.

Read Article Here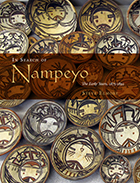 In Search of Nampeyo

Winner of the IBPA Ben Franklin Award. Order Now

For more information:
Read The Reviews
Download the Addendum
Listen to the Interview
Watch the Video
Read the Blog

New Paintings by Steve Elmore 2018

"[Elmore] experiments with the boundaries between his own interior states and the natural world around him." -David Rasch, Curator

Now on display at Elmore Contemporary Gallery.

View the Collection

Watch the Video
---